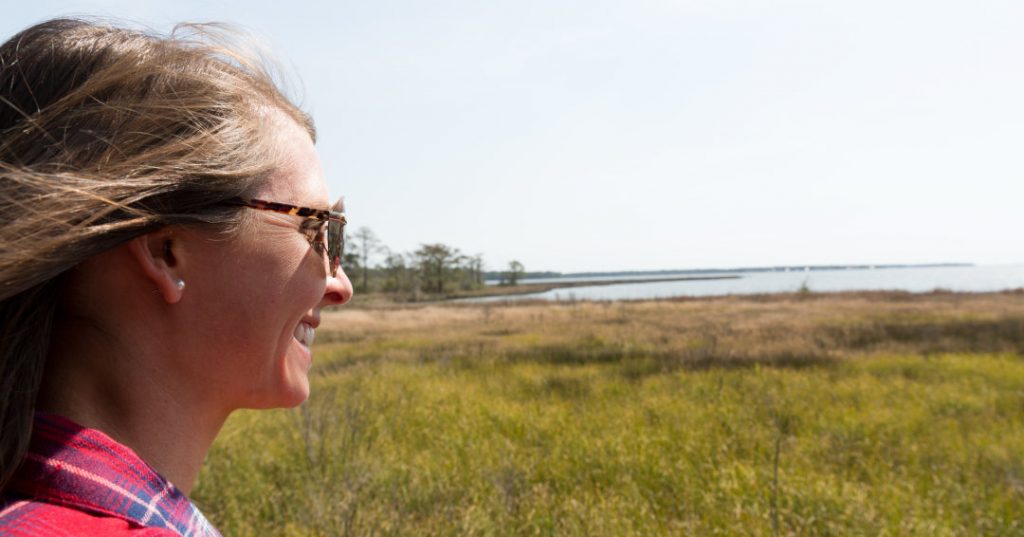 Experience the Gulf Coast like never before and explore the salt marshes this summer. The Dauphin Island Sea Lab hosts summer excursions for all ages to explore the coastal grassland area. Put on your marine biologist hat and learn about the important role the salt marshes play in the Gulf of Mexico and how they support life outside of their habitat. 
A salt marsh serves as a buffer between the sand and sea, filtering nutrients, run-off and heavy metals. It even acts as a barrier to storm surge, flood and erosion. These ecosystems play a vital role in appropriating carbon in our atmosphere. They also provide nutrients to fish and contribute to mosquito control.
During your excursion you will learn about those benefits and more. You will use seine nets, buckets, shovels and sieve boxes to collect samples that include crabs, snails and fish (that will be released back to the marsh). For details on what to wear and bring, check out the Estuarium website. https://www.disl.org/estuarium
Set up your summer adventure today to explore the salt marshes along the Alabama Gulf Coast.