About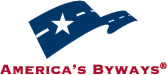 The vision for the Coastal Connection Scenic Byway is to create a sense of place, a destination where coastal Alabama's natural, historic and recreational assets are all a part of an enjoyable and educational experience for visitors, and where the spirit and importance of coastal stewardship is encouraged.
Byway priorities and promotions are based on the following goals, developed by the route's grassroots advocacy group:
Develop and promote economic development activities that are compatible with the corridor's character and cultural integrity.
Develop and implement resource protection, maintenance, preservation and enhancement initiatives.
Involve local residents, businesses and governments in the scenic corridor development program.
Promote and increase public knowledge of the unique facets of the corridor.
Promote alternative modes of transportation along the corridor and maintain safety for all users.
Provide context-sensitive transportation enhancements along the corridor.
For more information about the byway organization, review our Corridor Management Plan or email info@alabamascoastalconnection.com.