We treasure our mild winters here along the Alabama Gulf Coast, but on the rare occasions when temperatures drop into the 30s, it's not a bad idea to have a plan in place for indoor fun to keep the whole family entertained. We've compiled a list of some of our favorite cold-weather activities to enjoy regardless of the weather along Alabama's Coastal Connection.
Looking for a fun and interactive way to learn all there is to know about our unique coastal ecosystems? Look no further than the Estuarium at the Dauphin Island Sea Lab. The Estuarium showcases the four main habitats of coastal Alabama. It highlights the plants, animals and other natural resources found in our estuary and the surrounding marine habitats with interactive exhibits, aquariums, a 7,000-gallon touch pool and a boardwalk for warmer days. Winter hours are Monday through Saturday from 9 a.m. to 5 p.m. and Sunday 1 p.m. to 5 p.m.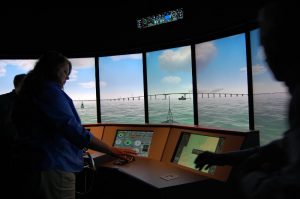 A bit of a detour off Alabama's Coastal Connection takes visitors to the GulfQuest National Maritime Museum in Mobile. With a mission of providing hands-on, educational experiences, this non-profit museum features 90 exhibits, theaters, displays and simulators for hours of fun learning about the area's early settlements and trade routes, shipwrecks, hurricanes, shipbuilding and more in the museum's replica container ship. Museum hours are Wednesday through Friday from 9 a.m. to 4 p.m. and Saturday from 10 a.m. to 5 p.m.
Mobile is also home to the USS Alabama and the USS Alabama Battleship Memorial Park. Spend a chilly day exploring this important WWII battleship and learning all about those who served on it. Built in 1940, she began her career in the North Atlantic in 1943 and housed 2,500 Americans at the peak of WWII. During the war, she earned nine battle stars and the nickname the "Heroine of the Pacific." From October to March the park is open daily from 8 a.m. to 5 p.m.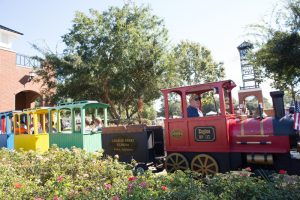 Alabama's coastal byway is home to a number of fun, free and educational museums! Learn about Foley's railroad history at the Foley Railroad Museum, Fairhope's unique origins at the Fairhope Museum of History, and Orange Beach's Native American and fishing heritage at the Orange Beach Indian and Sea Museum. Check out our list of free museums along the byway for more inspiration.
When cold weather strikes, bundle up and head out to these museums for a full day of indoor entertainment along Alabama's Coastal Connection.