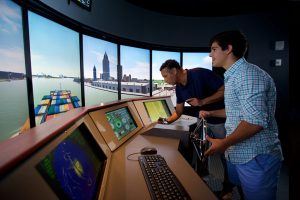 There are plenty of ways to get out and explore all Alabama's scenic byways have to offer. But there are places just a bit off the byway that are worth a little extra drive time. For a crash course in all things coastal, consider a trip to the GulfQuest National Maritime Museum in Mobile.
The museum opened its doors in 2015 after years of planning and construction. With a mission of providing hands-on experiences to inspire visitors, the non-profit museum boasts 90 exhibits, theaters, displays and simulators all designed to allow visitors to explore the Gulf of Mexico in a way they never have before.
At the GulfQuest Theater, sit back and enjoy a three-screen, 16-minute multimedia presentation that dives into the rich history and culture of the Gulf of Mexico, then and now.
Learn about how wind affects sailing, how steam engines work, how navigators determine their locations at sea, how to pilot a boat and more, through fun games and activities scattered throughout the museum.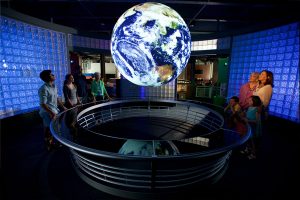 Spend a day at GulfQuest enjoying immersive experiences and learning about early settlements and trade routes in the area, shipwrecks, hurricanes, shipbuilding and more in exhibits housed on multiple decks of a replica container ship.
Both inside and out, there are plenty of spots to stop, sit and enjoy the view overlooking the Mobile River and Port of Mobile. On the way out, don't forget to drop by the gift shop for educational items and games, books and home decor to bring a little bit of the Gulf Coast home with you.
GulfQuest is open Wednesday through Friday from 9 a.m. to 4 p.m. and Saturday from 10 a.m. to 5 p.m. For more information on pricing, location and parking, visit GulfQuest online.