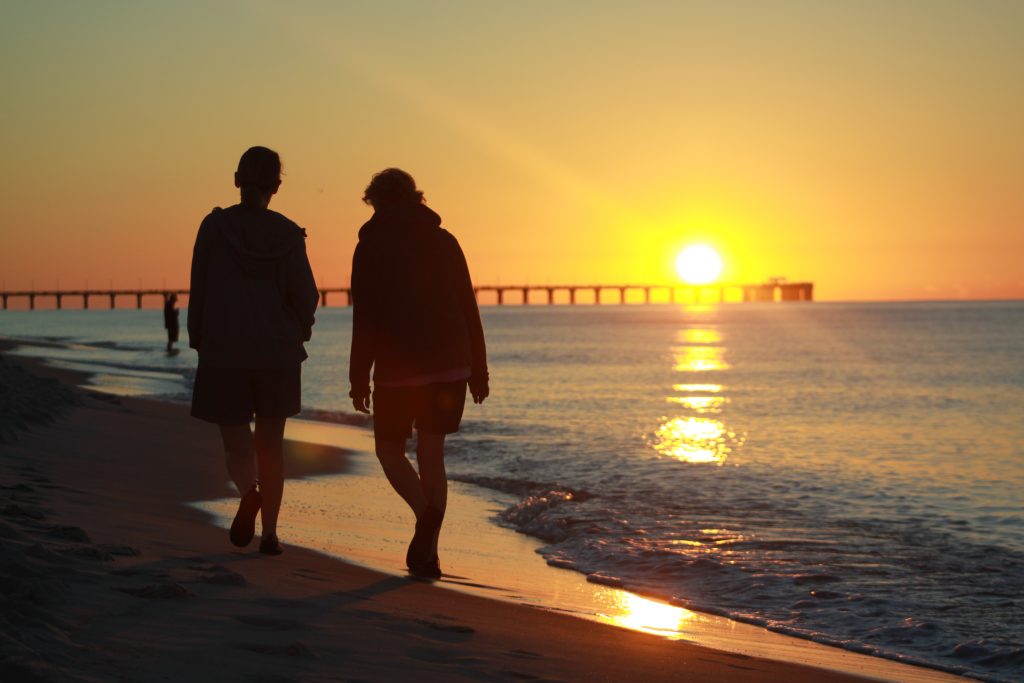 Have you ever heard the quote "My favorite color is sunset"? Most people will agree it is a beautiful color. From one sunset to the next, you never know what colors will strike the sky: blazing orange, red and yellow, or cotton candy with pinks, purples and blues. Each one different. Each one magical.
Any spot along the coastal areas of the byway can provide breathtaking views. It's sometimes hard to tell where the sky ends and the water begins. And reflections off the water are something to behold.
The Eastern Shore trails set you up perfectly to see the sunset. The 22-mile, varied-surface trail consists of concrete sidewalks and asphalt, elevated boardwalks and low bridges, and is shared by runners, pedestrians and casual cyclists.  Public parking is available in Daphne, Fairhope and Mullet Point. 
Dauphin Island sunsets are remarkable. The tranquil and welcoming community rich in wildlife boasts an awe-inspiring contrast of white sands to orange, red and pink sunsets.
Take the time today to embrace a sunset. Find the romance and transformation in nature and maybe even yourself as you stroll the shores and take it all in.