Dolphins swimming near the coast can be seen easily from a condo balcony off and on throughout the day. If you do not have access to a condo balcony, an excellent spot is near the Perdido Beach Bridge. The dolphins are attracted to the wake of large boats, often swimming and jumping through the waves. 
Do you know that the largest population of Atlantic bottlenose dolphins lives in the Gulf of Mexico? That's right, they do! You can also spot bottlenose dolphins, Clymene dolphins, Fraser's dolphins, stripped dolphins, Risso's dolphins, rough-toothed dolphins and pantropical spotted dolphins in this body of water.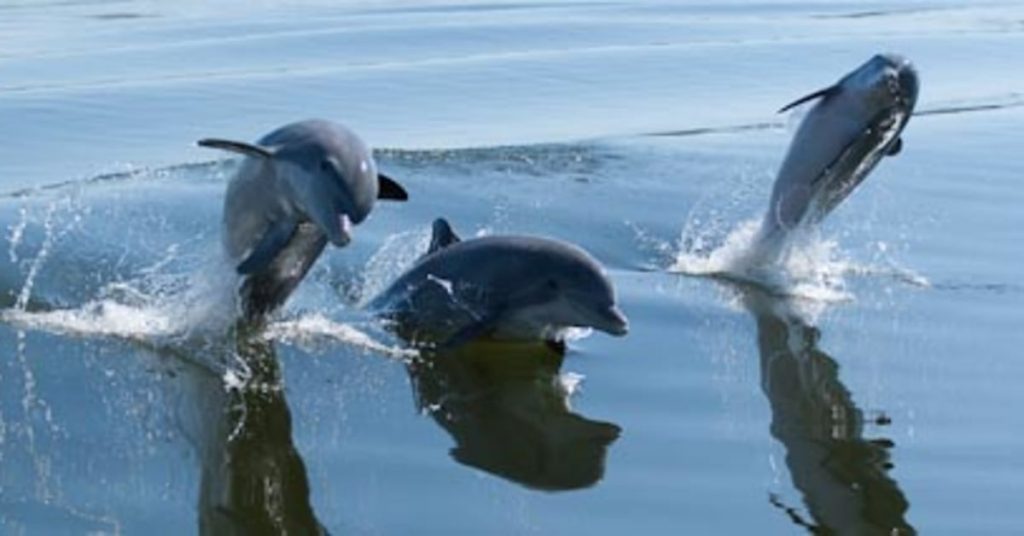 Gulf State Park offers multiple ideal opportunities for spotting dolphins and other wildlife, including The Lodge restaurants, the pier, and the beach pavilion.
Another great spot to see dolphins is the back bays. These waters provide a calm retreat as well as plenty of fishing. The Waterfront Park in Orange Beach, overlooking Wolf Bay, is a picturesque location for dolphin sightseeing.
Dolphins are beautiful mammals to watch. Soak up the sun and the beauty of the area's landscape as you enjoy their playful personalities!