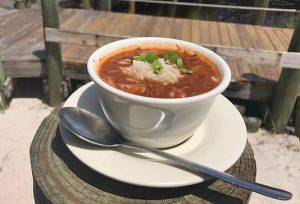 We're no strangers to seafood along the Gulf Coast, and there's no limit to the ways or occasions for which we'll prepare it. While there's nothing wrong with sticking to the traditional turkey and cornbread dressing for your Thanksgiving meal, we're all about incorporating fresh gulf seafood into your holiday meal. In the summertime, seafood recipes tend to be light, bright and lemony. But in the winter, Gulf Coast cooks find no shortage of ways to turn typically light fare into more hearty meals. Keep reading to discover some of our favorite ways to incorporate Alabama seafood into your holiday meal.
Shrimp and Andouille Sausage Gumbo
It's not out of the ordinary for coastal families to shirk the turkey tradition and opt instead for a simpler, one-dish holiday meal. Enter: seafood gumbo. This recipe combines fresh gulf shrimp, andouille sausage and seasonal okra for a gumbo that will have your guests begging for the recipe.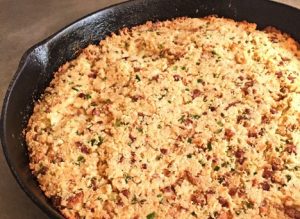 Oyster Dressing
Bored with your run-of-the-mill dressing? Try this oyster dressing recipe. Oysters are in season this time of year, and their addition to a traditional dish such as cornbread dressing adds much-needed moisture and is guaranteed to impress your guests.
Mobile Bay Stew
You know a recipe is going to be a hit when you bust out the Tony Chachere's! The Mobile Bay Stew combines flounder, gulf shrimp, crabmeat and oysters for a cold-weather dish that'll stick to your bones.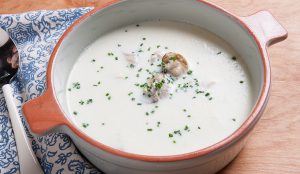 Oyster Stew
What's cozier than a creamy oyster stew? This recipe for Wintzell's Oyster Stew is simple, yet delicious. Don't forget the oyster crackers!
Pecan Crusted Grouper
Pecans aren't just for pie. Use them to crust fresh filets of marinated Alabama grouper. What's best after your meal? Pecan pie, of course!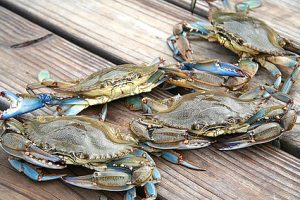 If turkey and the usual fixings are fine by you this Thanksgiving, great! But for those looking to try something new this year, we can't recommend gulf seafood highly enough. Our fresh seafood guide will help you find whatever you need along Alabama's Coastal Connection.
What will you be whipping up this Thanksgiving?