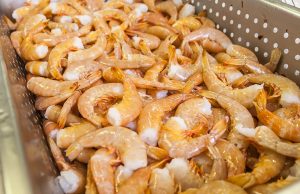 You may know Alabama's Coastal Connection for its beautiful beaches, distinctive environment and storied history, but there's no denying our reputation for stellar seafood. When visiting along Alabama's coast, you'll discover numerous places to get your seafood fix. There's always the option to head to a local restaurant for a memorable meal, but for those who like to get creative in the kitchen, a seafood market is a solid bet.
Since 1975, Billy's Seafood in Bon Secour has boasted, "If it swims, we've got it." From gulf shrimp to red snapper to grouper and more, Billy's has a great selection of fresh-caught seafood you can prepare yourself. Visit them Monday through Saturday from 7 a.m. to 5 p.m.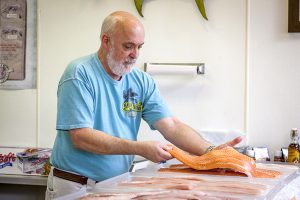 Gulf Shores Seafood is in – you guessed it – Gulf Shores. They offer a wide variety of straight-from-the-gulf seafood, including shrimp and fish as well as oysters, scallops, clams, mussels and more. They even offer prepared meals to go. Stop by any day of the week between 9 a.m. and 8 p.m.
If you find your taste buds calling for something special while in Orange Beach, Blalock Seafood is the place. For more than 20 years, this local establishment has been shelling out fresh seafood and seasonal fish along with vintage wines, fine cheeses and gourmet ingredients to complete your meal. They're open from 9 a.m. to 6 p.m. Monday through Thursday, from 9 a.m. to 7 p.m. on Fridays and Saturdays, and from 9 a.m. to 4 p.m. on Sundays.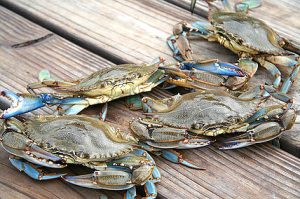 For some of the area's freshest seafood, head to the aptly named Fresh Market Seafood. Alongside their wide selection of straight-off-the-boat seafood offerings, you'll find delicious prepared foods and meals to go. Head to Fresh Market Seafood any day between 8 a.m. and 8 p.m.
Along Alabama's Coastal Connection lies some of the best seafood around, hands down. Where will you stop to get your hands on all the gulf has to offer?