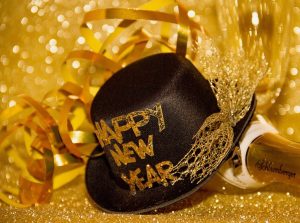 Make plans to bring in the new year at one of the many celebrations set along Alabama's Coastal Connection on Dec. 31.
Noon Year's Eve at LuLu's in Gulf Shores is a family-friendly event for those who don't want to wait 'til midnight to celebrate. The fun starts at 10 a.m. on Monday, Dec. 31, with music, games, crafts and more. The countdown to the beach ball drop at noon brings extra excitement for the littles.
Reelin' in the New Year at The Wharf is also a family-friendly event with kid-centered activities during the day and a confetti drop at noon. At night, the fun continues with live music, games and more family activities, then fireworks and a marlin drop at midnight.
Looking for something a little different? Try the New Year's Dinner-Show-Dance at the Alabama Gulf Coast Music Hall in Foley. Performances include "The Human Jukebox," then "Elvis Remembered." Dance 2019 in with The Promised Land Band beginning at 9 p.m. BYOB is allowed, with set-ups and ice available. Dinner, show and dance advanced tickets are $50 per person, or $60 at the door. Dance-only advanced tickets are $20 per person, or $25 at the door.
Get down at the Flora-Bama's New Year's Bash featuring live music on all three stages. Tickets include free food from 7 p.m. until it runs out, free breakfast sandwiches from the gift shop bar starting at 12:30 a.m., and free champagne and party favors.
On the Eastern Shore, enjoy the family-friendly New Year's Eve Celebration in the streets of downtown Fairhope beginning at 8:30 p.m. A band will play at the corner of Fairhope Avenue and Church Street, and entertainment includes a DJ, face painting, fireworks and a ball drop at midnight.
Don't stay home this New Year's Eve! Get your groove on and enjoy one or more of the celebrations along Alabama's Coastal Connection.