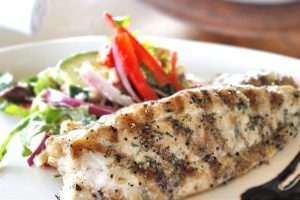 Condo kitchens don't always have the best set-up for whipping up a holiday feast. But if you're joining us on the Gulf Coast with the hope of happening upon a delicious holiday dinner, you're in luck. Some of our favorite local restaurants serve up holiday cheer on Christmas Eve or Christmas Day. (Pro tip: Be sure to call ahead and reserve your spot!)
Coast Restaurant at The Beach Club in Gulf Shores is known for their waterfront views and for utilizing locally grown produce, freshly caught seafood and high-quality meats. In years past, they've served up a flavorful three-course Christmas evening meal, and we're expecting nothing less this year.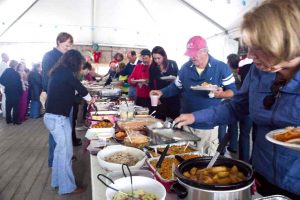 For a more casual Christmas experience, head to the Flora-Bama Lounge and Oyster Bar located on the Alabama/Florida state line. Each year this legendary eatery hosts a Christmas Day potluck where friends and family gather to celebrate the season. The bar will be open, so all you've got to remember to bring is a side dish!
If seafood is more your style, you've got a couple options. Bubba's Seafood and Doc's Seafood Shack both open at 10:30 a.m. on Christmas Day and are serving up Christmas specials in addition to their regular menus.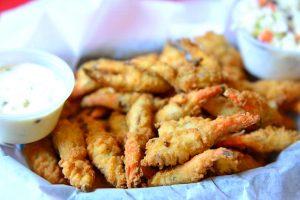 One of our favorite ways to connect along Alabama's Coastal Connection is through food, and during the holiday season, it's no different. Know of any other restaurants open for Christmas? Let us know!