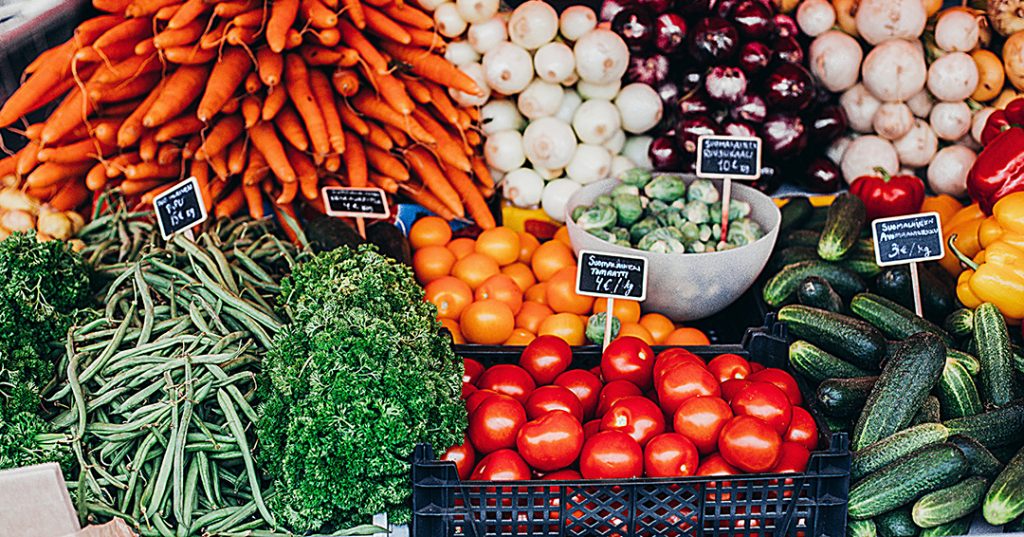 There is nothing better than fresh fruit and vegetables found at a local farmers market, especially when the vendors use their produce to create delicious sweet treats that melt in your mouth. That is just what you will find along the coastal byway.
Burris Farm Market on Hwy. 59 in Loxley is a prime example. Locally grown veggies and fruits line the aisles. The aroma of freshness is in the air. Yum, yum! But wait until you walk in the bakery . . . There you will find ice cream of every flavor, the best waffle cones, and warm peach cobbler that will remind you of Sundays at your granny's house. Sandwiches and so many other sweet treats, including some of the best cheesecake around, help to convince you to return time and again. This is one stop you do not want to miss.
A few miles farther south is the Coastal Alabama Farmers and Fishermens Market in Foley. It's located right off County Road 20, down the road from OWA and next to Wolf Bay Lodge. Here you will find locally sourced fruits, vegetables and seafood. The market's mission is to promote healthy foods from the bounty of the Gulf Coast and make them readily available to all. The local farmers and area fishermen ensure the food provided is fresh, from high-quality produce to organic beef and seafood. The market is open year-round on Saturdays from 9 a.m. until 2 p.m., plus Tuesdays during November through March from 10 a.m. until 2 p.m. and April through October from 2 until 6 p.m.
Be sure to stop by and stock up at the local markets – and don't forget to include some yummy treats to enjoy beachside!