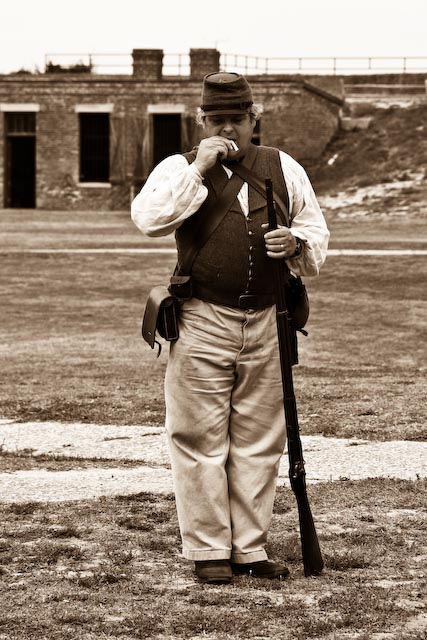 Plan a getaway today and immerse yourself in Alabama's Gulf Coast history from Mobile to Fort Morgan. The area's rich past dates back more than 200 years and has seen its share of war, colonial trade, shipwrecks, and more!
Starting from the southwest part of the state, discover Fort Gaines on beautiful Dauphin Island, guarding the entrance of the Mobile Bay. For over 150 years, Fort Gaines has stood the test of time, elements and war. Established in 1821, it is best known for its role in the Battle of Mobile Bay during the American Civil War. Visitors can explore the fort during guided tours of the grounds or click on QR codes on the fort's website to take a self-guided tour.
Next, travel to the USS Alabama at Battleship Memorial Park and learn of the humble beginnings of the battleship and her World War II adventures. Also explore the oldest WWII American submarine on public display: the USS Drum, a National Historic Landmark. And you'll want to spend time learning more as you visit the Medal of Honor Aircraft Pavilion, tanks and artillery, memorial and museum.
Finally, discover Fort Morgan, built between 1819 and 1833, in its location on Mobile Point at the end of the Fort Morgan Peninsula. Standing guard where the bay meets the Gulf of Mexico, the fort played a significant role in the Battle of Mobile Bay in August 1864. It was also used during the Spanish American War, World War I and World War II.
Each historical site has a wealth of history to offer, but they also boast some of the most beautiful places on the Alabama Gulf Coast, perfect for picnics, hikes and nature. Plan a trip today and learn about the area's deep history!