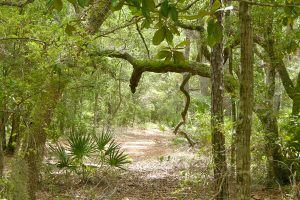 Alabama's Gulf Coast is booming with tourism, business and infrastructure. Every year, thousands visit the area to enjoy its beautiful beaches and area attractions.
Among the hustle and bustle of the exciting Gulf Coast area sits land that remains both undeveloped and undisturbed. The Bon Secour National Wildlife Refuge provides much-needed protection and sanctuary for many varieties of coastal wildlife.
The refuge contains some of Alabama's last remaining undisturbed coastal habitat and is home to several endangered animal and plant species, including the beach mouse and Kemp's ridley sea turtles. The refuge also plays host to a wide variety of migratory birds and several key plant communities.
Open year-round, the refuge welcomes visitors for hiking, fishing, wildlife observation and photography. Through March 30, catch a Winter Walk and Talk, an informational tour based around specific topics such as birds, dunes and medicinal/edible plants.
Launch a kayak or canoe at the Jeff Friend Trail to get a new perspective. But first, stop by the visitor center to ask about the local flora and fauna.
To the outdoors enthusiasts as well as the first-timers on the paths: Bon Secour National Wildlife Refuge is worth visiting over and over again.