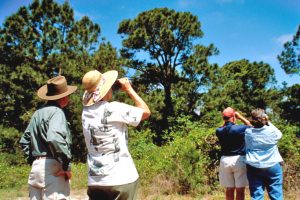 When the weather starts to warm up, we notice a number of migrations across the Gulf Coast. Tourists and visitors from all over head out along Alabama's Coastal Connection in search of rest and relaxation after months of braving the cold.
It's not so different for the birds.
It's no secret to those in the know that coastal Alabama is one of the best places to catch sight of many unique birds. Along the coast's Alabama Birding Trails, springtime in particular is a great time to bust out the binoculars for a closer look at the unique bird species searching for breeding grounds.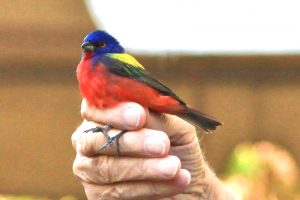 Starting in the spring, neotropical migrants make their way across the gulf, landing to rest on Dauphin Island, Fort Morgan and other stops along Alabama's Coastal Connection.
By mid-February, birders can expect to see swallows such as purple martin, barn and northern rough-winged varieties. In early March, Louisiana waterthrushes, northern parulas and ruby-throated hummingbirds begin to make landfall. The beginning of April through the middle of May mark the busiest time for bird migration in Alabama.
Many warblers – such as black-throated blue, Tennessee, Nashville, Cape May and northern waterthrush – can only be seen here during a migration. Though local birders may be familiar with the wood thrush, spring is the only time to catch Swainson's and gray-cheeked thrushes in action in Alabama. In addition to ovenbird, scarlet tanager, black-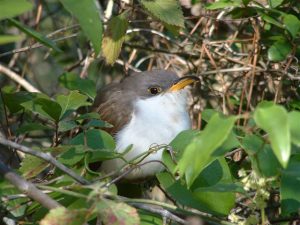 throated green and cerulean warblers, birders can expect to see bobolinks in great numbers from mid-April to mid-May.
Alabama's warm climate leads to overlap of migration and breeding in the area. By the time hummingbirds land on the coast, the wrens are already building their nests and most other breeding birds are nesting and defending their territories.
Nature is miraculous, and there's no better way to experience it up close than by birding along the byway. Pack a snack, grab your binoculars, and prepare to witness the beauty of springtime!