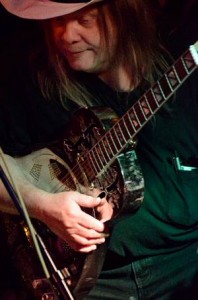 It's a happy 30th birthday for the Frank Brown International Songwriters' Festival when more than 200 musicians will converge on the white sands of the Alabama and Florida Gulf Coast Nov. 6 to 16 to celebrate the muses of music.
The event is based at the Flora-Bama Lounge, but other venues along the Gulf Coast also host songwriters who have composed for Jimmy Buffet, Tim McGraw and George Strait. Hear Grammy-winning writers discuss how and why they wrote some of the world's favorite music.
Songwriters such as Austin Church whose music has been featured on Jimmy Buffet's and Lyle Lovett's albums is one of the featured performers as is Brent Burns, known as the poet laureate of the beach. Scotty Emerick, whose songs have been recorded by Toby Keith, Ronnie Milsap and George Strait, was named Songwriter Of The Year by the Nashville Songwriters Association International, will also be among the featured performers.
The festival begins Nov. 6 at 6:30 p.m. at the Pensacola Little Theatre with "Celebrating the Life of Larry Butler," a celebration of the life and music of this Grammy-winning music producer and Pensacola native. Butler is a big reason that many country musicians travel between Nashville and the Flora-Bama. The evening features Jim McBride, a CMA Award winning, Grammy-nominated songwriter and former president of the Nashville Songwriters Association International, and Mike McGuire and Chris "Lucas" Roach, both members of the Grammy-winning group Shenandoah.
Most of the shows are free, however a few venues charge a modest cover charge. The festival is named for Frank Brown, who was a night watchman at the Flora-Bama for 28 years. He was 91 when he retired and was featured on radio host Paul Harvey's radio show, "The Rest of the Story."
Enjoy a music-filled getaway during the Frank Brown International Songwriters' Festival with lodging specials throughout Gulf Shores and Orange Beach.