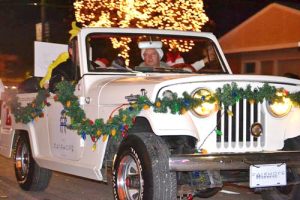 Our temperatures rarely drop below 30 degrees and we hardly ever see snow, but that doesn't stop those "the locals" from getting into the Christmas spirit along Alabama's Coastal Connection. If you're traveling the beach byway this December, we warmly welcome you to join us for these festive, family-friendly events.
Fairhope's Magical Christmas Parade – On December 1, Fairhope's Magical Christmas Parade will begin at 7 p.m. The route starts at the intersection of Morphy and Section streets and continues down Section to Oak Street. Expect lots of red and green and holiday cheer!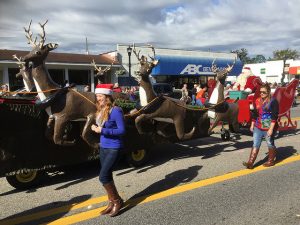 Foley's Annual Christmas Parade – Foley's annual Christmas Parade, sponsored by the Foley Kiwanis Club, will be held December 2. The parade rolls at 10 a.m., so be sure to come early to stake out your spot!
32nd Annual Lighted Boat Parade – Beginning at LuLu's in Gulf Shores, the 32nd Annual Nautical Night of Lights Boat Parade kicks off at 5 p.m. on December 9. The best spots to view the parade are at LuLu's, The Wharf, or various points along the Intracoastal Canal. It's always a good time!
Christmas Through the Ages – Squeeze in a history lesson at Fort Gaines' 24th Annual Christmas Through the Ages! Join soldiers from the 1700s through the 1900s on December 9 for a day of living history with the whole family. For the kids, seashells will be available to make ornaments and decorations.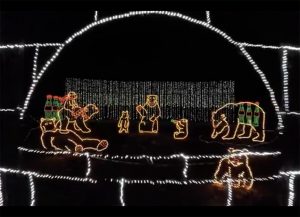 Magic Christmas in Lights at Bellingrath – Witness Bellingrath's 22nd Annual Magic Christmas in Lights all December long! You've never seen anything quite like this huge light display throughout the 65-acre garden estate in Theodore. Enjoy a festive stroll, nightly choral performances and, of course, hot chocolate.
Winter at The Wharf – The Wharf is turning into a winter wonderland this month! Head to Orange Beach to test out your ice-skating skills, experience a romantic horse-and-carriage ride, and say, "Cheese!" with Santa. Visit The Wharf online for dates, times and pricing information.
This December is full of opportunities to get into the spirit of Christmas. Which of these coastal Christmas celebrations are you most excited about?