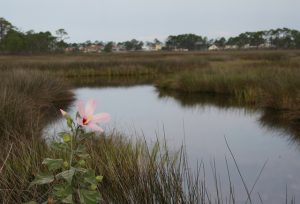 For those unfamiliar with the Gulf Coast, our natural environment can seem like something out of science fiction. Our wetlands are home to a wide array of fascinating flora and fauna unlike anything you've ever seen before. From the powerful American alligator to the beautiful blue heron and all the plant life in between, you're sure to experience the magic of nature along Alabama's Coastal Connection.
Located in the low rolling hills of Southern Alabama, the Splinter Hill Bog Preserve is home to a variety of habitats, from sandy pine and swamp forests to seepage bogs. Boasting more than 12 species of carnivorous plants and several rare animals like the Bachman's sparrow, the Florida pine snake and gopher tortoise, this site has a reputation for being home to one of the most stunning white-topped pitcher plant bogs in the world.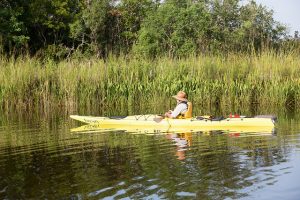 Head south an hour to the Weeks Bay Pitcher Plant Bog to witness a truly unique habitat. The unusual combination of water, soil and environmental conditions make bogs different from other wetland habitats like swamps and marshes, and as a result, different plants thrive here. Be on the lookout for carnivorous plants such as pitcher plants, sundews and bladderworts, and keep your eyes peeled for the many butterfly species who make the bog their home.
The nearby Mobile-Tensaw Delta is home to many rare and endangered species like the black bear and the Alabama red bellied turtle. Here, dozens of river channels converge and flow apart, creating an intricate landscape where alligators, bobcats, feral hogs and five species of venomous snakes thrive alongside species of plant you won't find anywhere else. The delta is the state's principle remaining natural terrain, and as such has been designated a National Natural Landmark.
When enjoying Alabama's bogs and deltas, make sure to bring you camera with you, and take only photos. Keeping our impact on the environment as low as possible ensures that generations to come will be able to enjoy all of Alabama's natural beauty.