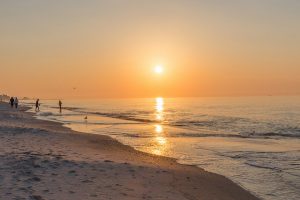 For those of us who've made the Gulf Coast our home, conserving our delicate environment is a top priority. Although it hasn't always been the case, in recent decades environmental groups both local and national have sprung up out of a need to address the unique problems facing our local ecosystems, from water quality and overfishing to habitat loss. Luckily, there are a few local organizations doing the work to educate the public, work with governmental agencies and get locals involved in maintaining our beautiful Coastal Alabama.
Mobile Bay National Estuary Program
The Mobile Bay National Estuary was created in 1995 thanks to efforts by the South Alabama Regional Planning Commission. The MBNEP seeks to promote wise stewardship of the water quality and living resources of the Mobile Bay estuarine system. This voluntary, non-regulatory program brings citizens, government agencies, businesses, conservation groups and academic institutions together to address the specific environmental issues facing Mobile Bay.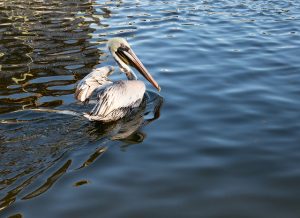 Working with scientists, public agencies and experts, the MBNEP assesses water quality, whether or not living resources are thriving, the rate of habitat loss and the ability of communities to develop without endangering the health of the environment.
We have the MBNEP to thank for the expansion of water quality monitoring, instituting protective measures for local fish and wildlife, habitat restoration projects, mapping and more.
Coastal Conservation Association of Alabama
The Coastal Conservation Association was founded in 1977 after drastic commercial overfishing along the Texas coast significantly decreased the redfish and speckled trout populations. A few concerned recreational anglers created the Gulf Coast Conservation Association to combat commercial overfishing and to promote conservation.
Alabama's CCA was the first state chapter to form outside Texas and is now comprised of eight chapters throughout the state. The CCA and its entire network of chapters support local, state and national programs and projects related to marine conservation, including initiating scientific studies, funding scholarships, building artificial reefs, creating finfish hatcheries and supporting local marine law enforcement, to name a few.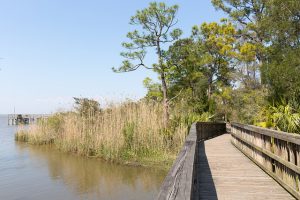 Alabama Coastal Foundation
The Alabama Coastal Foundation was established in 1993 to promote what they call their "inclusive environmental stewardship." The group works to provide information and foster trust between business, government and environmental leaders to support a long-term positive impact on the region's environmental health.
Through education and non-partisan organization efforts, the Alabama Coastal Foundation hopes to inspire future generations of leaders to continue to care for the coast. Their environmental efforts include building wood duck boxes and osprey platforms, organizing coastal cleanups and recycling efforts, planting trees and marsh grass and removing invasive species.
To find out more about what you can do to help preserve Alabama's beautiful coastal ecosystems, visit each of these organization's websites for volunteer information and event calendars. There are plenty of ways to pitch in along Alabama's Coastal Connection.