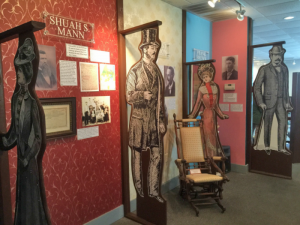 Fairhope is a favorite stop along Alabama's Coastal Connection, and its magic is difficult to pinpoint. This unique little artist colony is one of those places you just have to experience for yourself. Fairhope is best explored at a slow pace with no set agenda – but if you've only got a day, here's how you can best spend your hours there:
Start your day with a healthy dose of caffeine and a little breakfast from Refuge. Serving up hot sips and cool vibes, this trendy coffee shop is perfect for lingering with a good book and a warm macchiato.
Next, learn about the town's unique story at the Fairhope Museum of History. Free admission allows visitors to peruse exhibits on everything from Fairhope's native population to the Single Taxers to the jubilee phenomenon.
Ready for some refreshment? Take a tour of the brewery and throw back some local craft beer at Fairhope Brewing. Stick with their much-loved year-round brews or tickle your taste buds via occasional, small-batch brews with names like Cheap Sunglasses, Along Came a Cider and Punch You in the Rye.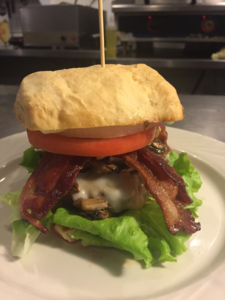 Lunch like a local with a not-so-ordinary burger from Locals! Their commitment to using fresh, locally sourced ingredients and their own homemade sauces and buns makes all the difference in terms of flavor. Build your own burger with grass-fed beef, lamb or bison, or try one of their other creations. Word on the street is they also make a mean shrimp and grits.
Feeling re-energized now? Shop 'til you drop in downtown Fairhope. With art galleries to antique shops to gift stores and more, there's no way you'll come away empty-handed. Take your time window shopping or head straight to a local favorite, the French Quarter – an area of downtown with local wares, shady trees, restaurants and a chocolate shop.
For one of the best views in town, don't miss dinner at Sunset Pointe. Enjoy the outdoor seating area outfitted with fire pits, perfect for catching the sun setting over the water. Fill up with shareable small plates of the gulf's best seafood prepared any way you can name, and don't forget the wine!
Finish the evening off with a splash of something strong at Tongue and Groove Drinkery. Tucked away and easy to overlook, this speakeasy-style bar is known for their swanky atmosphere and their craft cocktail menu. Order one of their special creations or enjoy your tried-and-true beverage of choice at their fully stocked bar.
No matter how you spend your time in Fairhope, chances are you'll be back for more. Once you let this stop along the Alabama Coastal Connection into your heart, there's no forgetting it.
Have you visited Fairhope before? What are your favorite local haunts?