It's officially fall along Alabama's Coastal Connection, and we're celebrating all season long with festivals for the whole family. Whether you're a film buff, a foodie or a flower aficionado, fall fun abounds along the coast. Add some of these festive fall activities to your calendar!
Head to the Estuarium in Dauphin Island on October 28 for the inaugural Gulf Seafood Gala benefitting the Dauphin Island Heritage and Arts Council. Attendees will enjoy seafood tastings prepared by local and regional chefs. Also on the docket are cultural demonstrations including cast net making, oyster tonging and shucking, shrimp trawl making and gumbo making. Tickets cost $65 and are available for purchase here.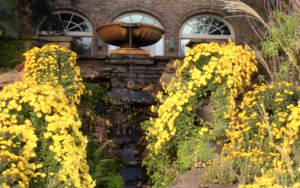 Starting November 4, visitors to Bellingrath Gardens and Home in Theodore can enjoy hundreds of chrysanthemums on display throughout the gardens at the 54th Annual Fall Outdoor Cascading Chrysanthemums. It takes nine months to grow a single crop, and the thousands of yellow, red, bronze, lavender and white mums throughout the gardens are a sight to behold. The nation's largest outdoor chrysanthemum display will only stick around until November 22, so be sure to catch it before it's gone!
The Fairhope Film Festival begins November 9, wowing attendees with screenings of award-winning films over the course of four days in picturesque Fairhope. From foreign films and features to documentaries and shorts, the festival will provide a weekend of entertainment (including opening and closing parties) for guests. Tickets are available here and start at $65.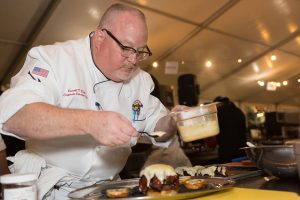 This year's World Food Championships in Orange Beach will be held November 10 through 12. This series of events features more than 1,200 chefs and home cooks battling for bragging rights, cocktail parties and family-focused food games all at The Wharf in Orange Beach. All of the events and their details are listed here, and they range in price from free to $295.
For food, film and flowers along Alabama's Coastal Connection this fall, join us for one or more of these festive fall events. Which one are you most looking forward to?